11 Fun Things To Do In Devonport
🗓️ Last updated: 15 August, 2021
✍️ Written by: Sarah Gardiner
Devonport is considered to be the gateway to Tasmania, making it one of the best tourist destinations in Australia.
Nestled in the Mersey River and the Bass Strait coast, Devonport offers mountain and lake views that will take your breath away.
Apart from soaking up the natural beauty of this coastal town, there are many fun things to do in Devonport like:
Hiking Cradle Mountain
Visiting the Bass Strait Maritime Centre
Exploring the Arboretum tree garden
Sampling delicious local foods
The Best Things to Do in Devonport
Devonport is a thriving coastal city with plenty of fun activities on offer.
But with so much to do and see in Devonport, where should you start when you come to visit?
Below you'll find inspiration for your trip as we list some of the very best things to do in Devonport!
1. Spirit of Devonport Ferry
Not to be confused with the massive Spirit of Tasmania, the much smaller Spirit of Devonport ferry is one of the oldest ferries that you will find in this coastal city.
The Spirit of Devonport Ferry takes you on a scenic journey down the Mersey River.
It's a great way to get around and see Devonport, plus it's a good trick to beat some of the high parking fees in the area!
2. Southern Wild Distillery
If you're a gin lover, one of the best things you can do in Devonport is to quickly make your way over to the Southern Wild Distillery.
Here you can sample the world renowned Dash + Fisher Gin which is made from fresh ingredients and pure Tasmanian water.
Not only will you be able to see where the finest gin is made, but you can also enjoy the stunning views of Devonport as well.
3. Bluff Beach
If the sun is out during your trip, Bluff Beach is one of the best Devonport tourist attractions that you can add to your itinerary.
Supervised by the Devonport Surf Life Saving Club, this is a great place to swim as it has smaller waves.
If you are looking for a spot to swim, sunbathe and relax, this is the perfect place.
4. Mersey Bluff Lighthouse
Still wondering what you should see in Devonport? The Mersey Bluff Lighthouse is a must see photo opportunity!
Painted all over with red stripes, the lighthouse is an iconic landmark and unmissable as it pops right out of the mouth of the Mersey River.
5. Marakoopa Cave
Another must see attraction in Devonport is the Marakoopa Cave.
Marakoopa Cave is a type of wet cave with two streams, a Cathedral chamber, and large open passages that are stunning to look at.
It is also home to cave spiders and glow worms too!
Marakoopa CaveIt has also been labeled as a World Heritage Area which makes it even more special.
6. Penguins at Lillico Beach
Another great activity to do in Devonport is penguin viewing.
Lillico Beach is a coastal reserve where you'll find a large penguin colony.
The Fairy Penguins are the smallest penguins in the world and you can view them from an observation deck.
The best time to see the little penguins are during the afternoon when the penguins return to the beach after fishing.
7. La Villa Wines
Sampling the finest cool climate wines is something that you don't want to miss out on while you are in Devonport!
La Villa Wines is a seven hectare vineyard that is family owned and home to the finest handcrafted wines in the area.
You can book a group tour here to immerse yourself in their gorgeous vineyard and sample some of their handcrafted wines as well.
8. Foreshore Market
One of the best things to do in Devonport on a weekend is a Saturday trip to Foreshore Market.
Here you will find a community of farmers, growers, and locals all enjoying fresh produce and delicious foods.
You'll also find handcrafted products and an opportunity to chat with the makers – you'll almost feel a part of the community.
9. Coles Beach
Needing things to do in Devonport when travelling with kids?
Head out to Coles Beach where you can explore rock pools and find sea creatures to take photos of, or simply observe in their natural habitat.
This is also a good place to get a tan too!
Even if the day is a bit windy, Coles Beach is sheltered by nearby bluffs, allowing you to kick back and relax in peace with your loved ones.
10. Tasmanian Arboretum
Immerse yourself in the beauty of the Tasmanian Arboretum where you will find a gorgeous collection of native Tasmania trees and a beautiful lake.
An arboretum is kind of like an outdoor museum just for trees and shrubs – it is a truly relaxing and tranquil place.
Enjoy a peaceful walk as you look at some of the most beautiful and impressive Tasmanian greenery.
11. Don River Railway
Another fun thing to do in Devonport is to ride the Don River Railway.
This half an hour trip starts from the eastern bank of the Don River and ends all the way at Coles Beach.
Along the train trip you'll get to see a lot of local highlights and historical areas. This makes it a perfect way to see as much of Devonport as you can if you're only here for a day.
If you're interested in trains or history, the Don River Railway also has a museum and workshop. You'll even see some of the heritage locomotives that have been preserved over time.
Where To Hire a Car in Devonport
Devonport is a popular city that is home to many tourist destinations. To get around, you can take advantage of the local public transport system. However, renting a car makes your trip even more personal.
If you rent a car, your time in Devonport will be maximised as you can just take the most direct route to each attraction. Plus it opens up the possibility to stop wherever you want and explore the side streets and hole-in-the-wall type of eateries.
There are many rental companies available in Devonport offering different hire cars to suit any budget. Just make sure that you book well in advance if you plan to travel during peak times, especially from December to January.
Where To Stay in Devonport
Devonport has many different accommodation options to suit any budget or style.
Whether you want to enjoy the soft, cozy bed of a five-star hotel, or feel the ambience of the sea breeze, your options in Devonport really are limitless.
When booking accommodation, just keep in mind that Devonport can get especially busy over summer and the school holidays.
This usually peaks over December to January so if your travel schedule falls in that period, make sure to plan your accommodation well ahead of time.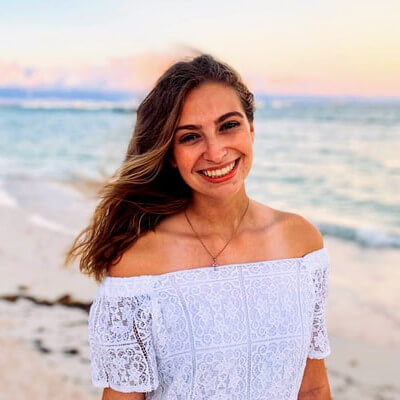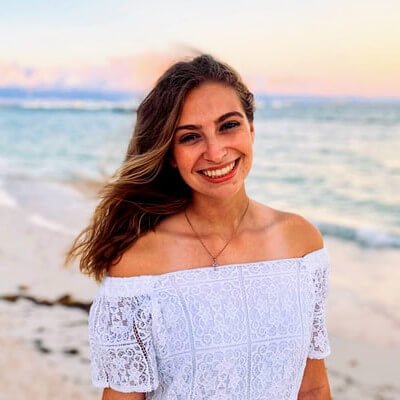 Sarah Gardiner

Sarah lives in Devonport and enjoys spending time outdoors with her family. She's also writing her first young adult fiction novel.
©2021 Tasmania Traveller · All Rights Reserved