11 Beautiful Beaches Near Hobart
🗓️ Last updated: 18 July, 2021
✍️ Written by: Sam Harding
One of the top reasons both locals and tourists alike are drawn to Hobart is the beautiful, pristine landscape.
While Hobart is often a lot colder than mainland cities like Sydney and Melbourne, there are plenty of beautiful beaches near Hobart should you fancy a dip!
You will be spoiled for choices in Hobart and will easily find a beach that suits your needs, whether it's snorkeling with the family, sitting and relaxing under the sun, or doing some serious surfing.
So What are the Best Beaches Near Hobart?
Below you'll find numerous contenders for Hobart's best beach – which ones will you visit on your trip to Hobart?
1. Clifton Beach
If you are looking for a good beach in Hobart that can offer you some privacy and away from modern structures and the noise of a crowded beach, then Clifton Beach is your best bet.
This laid back beach with low lying apartments and houses give you a respite from the hustle and bustle of city life. It is ideal for families too as there are facilities for cooking outdoors and a children's playground too.
2. Seven Mile Beach
Keen for a surf? Seven Mile Beach is a surf beach near Hobart that offers low to moderate waves for beginner surfers.
Seven Mile Beach is located on a forested beach reserve and is close to the Tingarra horse-riding trail where you can enjoy a relaxing afternoon exploring the trail on foot or horse.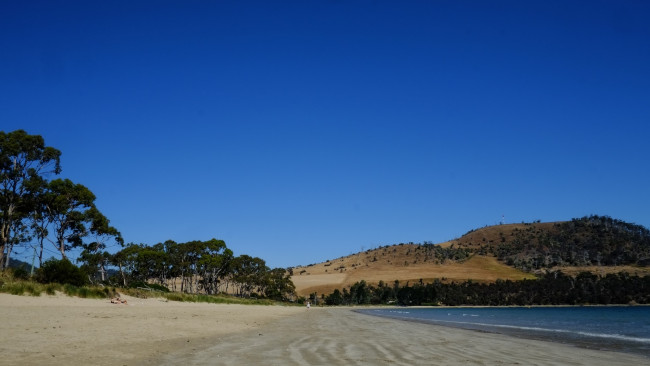 3. Park Beach
Park Beach is a strong contender for one of the best beaches in Tasmania. This is a local hotspot for surfers, those who love water sports and fishermen looking for a good catch.
Nearby you're spoiled for choice with hotels, parks, restaurants, and even a nature reserve where you can immerse yourself in the natural beauty of Hobart.
4. Hinsby Beach
Hinsby Beach is a popular beach in Hobart that's a bit off the beaten track. It is a great place to unwind and enjoy some sun, sand and sea.
After relaxing on the beach, head to the Alum Cliffs nearby for an afternoon of exploring and some spectacular views of the local surroundings.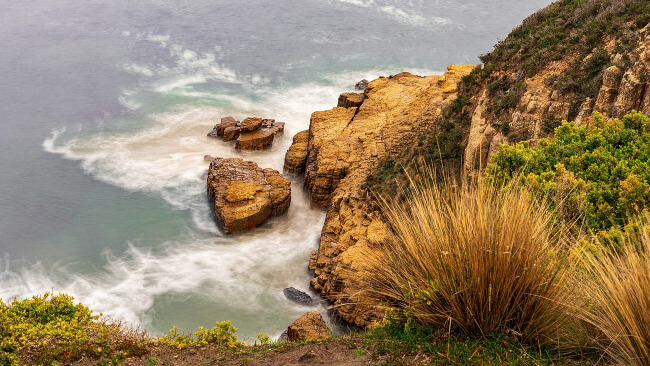 5. Long Beach
Travellers looking for a beautiful beach near Hobart should check out Long Beach. Here you will be greeted by calm waters, a pontoon if you feel like a dive and pavilions where you can go and change.
Long Beach is family friendly too, as you can take a dip with your children without worrying about getting into deep water. Enjoy a coffee or smoothie at one of the many local cafes after a swim.
6. Kingston Beach
Kingston Beach is a fantastic beach for families and is also pet friendly. This is one of the best beaches in Tasmania to explore with your doggo!
Make sure you bring a ball and play a game of fetch as the waves crash against the shore. After the game, check out the walking trail at nearby Alum Cliffs for a spectacular view of the surroundings.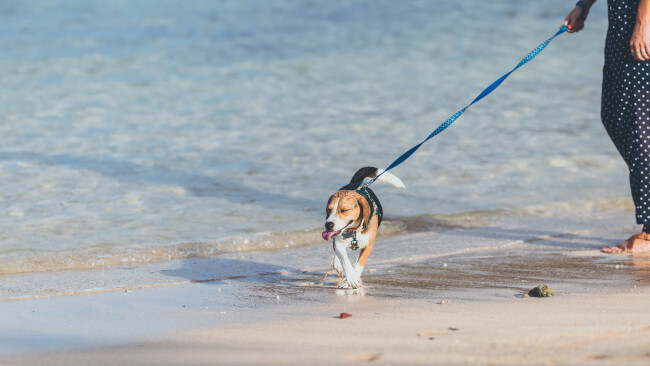 7. Snug Beach
Snug Beach is another place to consider if you are after a beautiful beach near Hobart. There are cabins available or if you are a more adventurous traveler, you can park your camper or trailer too!
Enjoy the beach or catch a nearby ferry ride across to Bruny Island – there are plenty of activities that you can do at Snug Beach!
8. Tinderbox Beach
Tinderbox Beach is one of the best beaches around Hobart. Here you can go snorkeling, diving, kayaking, or even explore the rock pools during low tide to see some of the marine life up close.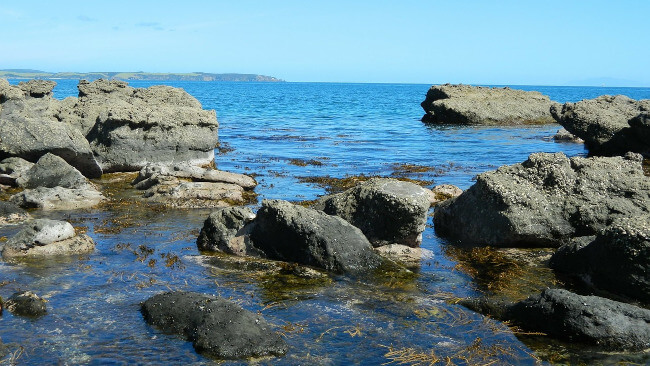 9. Taroona Beach
Taroona Beach is another amazing beach that you will fall in love with when you are in Hobart. You can take a stroll from the Taroona boat ramp towards the Alum Cliffs and you will surely find some famous local seashells.

Taroona Beach is also a fantastic place to go kayaking or swimming with changing facilities available.
10. Opossum Bay Beach
Opossum Bay Beach offers a tranquil and scenic beach to both travelers and locals alike which makes it one of the best beaches near Hobart.
Go diving from the jetty or explore the rocks to see some of the local marine life up close. Fill your belly with freshly caught fish and chips while enjoying the beauty of Opossum Bay Beach.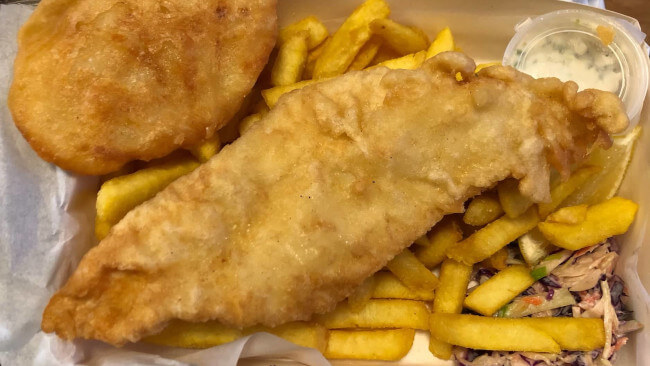 11. Coningham Beach
If you are looking for a good beach in Hobart, then add Coningham Beach to your list!
There are plenty of activities that you can do at Coningham Beach, such as boating, paddling, and even going on a picnic. There are walking trails too but make sure to keep an eye on your children, especially near the cliffs.
See More of Hobart's Beaches With a Hire Car
Wondering how to get to the best surf beach in Hobart or a nice scenic beach with the family?
You can easily hire a car to fit all the boogie boards and inflatable toys you need, please make the trip from your accommodation to the beach a lot easier.
Many of Hobart's beaches are far from each other and having a hire car can make visiting them just that bit more accessible.
If you're thinking of getting a hire car for your stay here in Hobart, there are several car rental companies in the area that offer different vehicles for various budgets.
Some of the more popular hire car companies in Tasmania are:
Hertz
Bargain Car Rentals (BCR)
Alamo
Avis
Budget
Thrifty
Sunnycars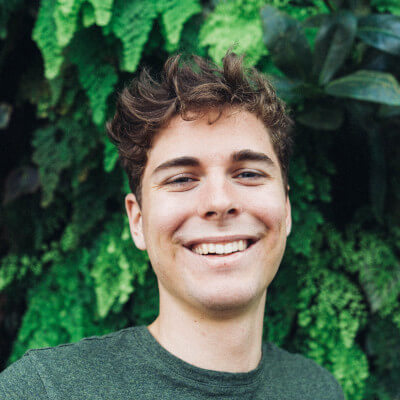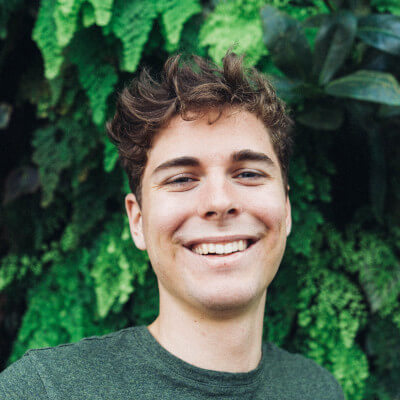 Sam Harding

Sam is a Hobart local who is studies journalism part time. He loves AFL and any excuse for a weekend road trip.
©2021 Tasmania Traveller · All Rights Reserved