9 Exciting Things To Do in Hobart at Night
While it may have a reputation for being a sleepy town at night, there are plenty of exciting things to do in Hobart after dark, such as:
Enjoying street food at Franklin Square
Finding treasures at Hobart Twilight Market
Catching an after dark movie at State Cinema
You'll soon find that Hobart nightlife offers something for everyone beyond the usual pubs, clubs and restaurants.
In this article we will go over 9 of the best things to do in Hobart at night, let's get started!
What are the Best Things To Do in Hobart at Night?
1. State Cinema
In Hobart there are many things to do at night. If you want to try something new in summer, you can visit the State Cinema and enjoy a film in the open-air rooftop cinema.
Situated in North Hobart, travellers aged 18 years and over can enjoy the open-air rooftop cinema and beautiful panoramic views of the city and Mt Wellington as the sun sets.

You can find out more by following State Cinema on Facebook.

📍 Address: 375 Elizabeth St, North Hobart
2. Hobart Twilight Market
The Hobart Twilight Night Market operates over October to March from two locations on selected Fridays: Sandy Bay and Franklin Wharf.
It's the perfect place to get your fix of street food, local art, live music and unique gifts.
The market kicks off at 6pm and is dog friendly, come down to the night market for a taste of what's on offer.
Check out their Facebook page for market dates and announcements.

📍 Address: 17 Beach Rd, Sandy Bay & 12 Franklin Wharf, Hobart
3. Lark Distillery
Lark Distillery is a local night time favourite with many varieties of premium malt whisky available to try. Help yourself to a sampling platter while you dance to live music on a Friday or Saturday night.
Whisky aficionados should swing by the distillery during the day for an informative tour that includes samples from casks – they're not just for show!

📍 Address: 14 Davey St, Hobart
4. Dark Mofo
If you plan on vacationing in wintertime when temperatures dip and the sky gets dark early, then Tasmania has an exciting winter festival for you: Dark Mofo!
Dark Mofo is a mid-winter festival in June that celebrates the winter darkness with large-scale public art and musical performances.
Take part in rowdy events like the Nude Solstice Swim, Medieval banquets and more!
📍 Address: 51 Murray St, Hobart
5. Street Food at Franklin Square
Located in Franklin Square on Fridays, this night market specialises in street food with a Tasmania produce focus.
Catch worldly flavours with a local twist like Malaysian laksa, fresh-made empanadas, lamb gyros plus many more!
If you find yourself in Hobart on a Friday evening (which I'm guessing you will at some point) make sure to stop by for dinner.
You won't regret it – unless you don't like really delicious food.

📍 Address: 70 Macquarie St, Hobart
6. Piña Coladas at Rude Boy
After a long day of sightseeing, you're gonna want to finish up the night with some delicious drinks and good company!
One of my favourite bars in Hobart is Rude Boy which specialises in all things rum.
If you need more convincing to kick back with a piña colada or daiquiri, Rude Boy has been voted as having one of Australia's best rum collections!

📍 Address: 130 Elizabeth St, Hobart
7. Stand up comedy at Jokers
Jokers Comedy Club in Hobart is the first of its kind to offer an evening of live stand-up comedy every Wednesday night.
Not only do they have a variety of funny comics come to perform, they also have the occasional special guest!
Head over to jokercomedy.com.au for more information about upcoming comedy shows.

📍 Address: 20 New Town Rd, New Town
8. Live music at Altar
Hobart's Dark Mofo team have opened up a live music venue in the heart of Hobart called Altar.

Here you'll find a wide range of emerging and established artists showcased throughout the year – it's easily one of the best spots to catch a gig while you're down in Hobart.
Check out their site for a list of upcoming shows: altarhobart.com.au

Although if you're after something a bit more chill, you can always enjoy some local wine while checking out the live music.

📍 Address: 112 Murray St, Hobart
9. Discover local wines at Lucinda Wine Bar
Wondering where to get your wine fix in Hobart?
Lucinda Wine Bar is a cozy and fun bar which specializes in natural wine.
Lucinda offers more than 300 bottles of natural wine so kick back, relax and let the expert staff help you to find that perfect glass (or bottle).

📍 Address: 123 Collins St, Hobart
Conclusion
Whether it's live music, stand up comedy or wine tasting – there are plenty of fun things to do in Hobart at night.
We hope we've given you enough things to kick off your night, now it's your chance to get out there and explore Hobart's nightlife!
If you want more ideas about what to do while in Hobart, check out some of our recent posts below.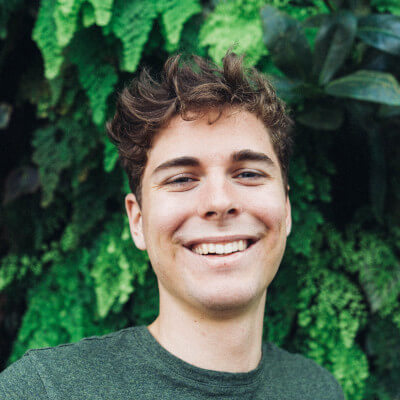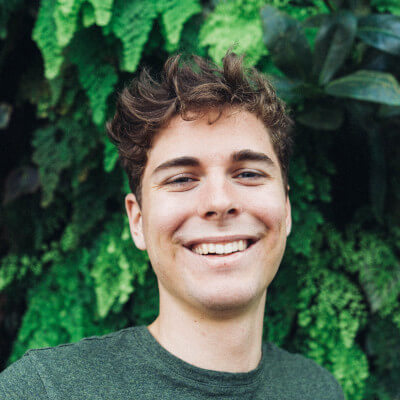 Sam Harding

Sam is a Hobart local who is studies journalism part time. He loves AFL and any excuse for a weekend road trip.
©2021 Tasmania Traveller · All Rights Reserved