Tamar Valley Wineries, Vineyards & Cellar Doors
🗓️ Last updated: 14 August, 2021
✍️ Written by: Anna Giraudo
The Tamar Valley is a wine connoisseur's haven with plenty of wineries and vineyards to choose from that are surrounded by the natural beauty of Tasmania.
Think pairing your glass of Pinot Noir against a backdrop or sun, sand, sea and majestic mountains.
You'll find the Tamar Valley stretching 60km north from Launceston all the way to Bass Strait, making it a prime spot for those who want to stay away from the hustle and bustle of the city.
The Tamar Valley is home to several small wineries that have a rich history of growing several types of grapes:
Pinot Noir
Chardonnay
Riesling
Sauvignon Blanc
Pinot Gris
Cabernet Franc
10 of the Best Wineries in the Tamar Valley
If you're looking for the best Tamar Valley wineries and cellar doors to visit during your trip, start your itinerary off with some of the more popular wineries below!
1. Josef Chromy Cellar Door
Josef Chromy Cellar Door is easily one of the most popular cellar doors near the Tamar Valley. 
Spread over 64 hectares of land and lush vineyards, Joseph Chromy is one of the most respected wineries when it comes to grapes like: Pinot Noir, Sauvignon Blanc, Chardonnay, and Pinot Gris.
Enjoy a classic Tassie sunset, sipping a glass of their local Pinot Noir and sampling a range of local cheeses.
2. Holm Oak Vineyards
Another classic vineyard in the Tamar Valley to visit is Holm Oak Vineyards. 
Here you will find a generous wine list to sample at their cellar door, plus a chance to meet Pinot d' Pig.
There are a huge range of wines to choose from, ranging from sweet wines, light and full bodied wines plus numerous sparkling varietals.
Holm Oak Vineyards is a must stop destination in the Tamar Valley if you're after a solid benchmark of cool-climate wine.
3. Iron Pot Bay Vineyard
Iron Pot Bay vineyard is one of the oldest wineries in the Tamar Valley with the first vines being planted in 1988.
'The Cottage' cellar door is soaked in history having been built way back in 1907.
Unwind with a glass of one of their eight grape varieties while taking in some of the local scenery.
This is one vineyard that should definitely be added to your Tamar Valley itinerary.
4. Tamar Ridge Cellar Door
Another popular cellar door near the Tamar Valley is the Tamar Ridge Cellar Door.
What makes Tamar Ridge different from other wineries is their dedication to perfecting the best glass of Pinot Noir.
Combining a blend of science and years of experience to perfect the art of winemaking, you can be assured that the wine at Tamar Ridge is of the highest quality.
This is one cellar door that you should definitely visit while in Tamar Valley.
5. Moores Hill Estate
The Moores Hill Estate takes pride in being the first winery in the Tamar Valley that runs 100% on solar energy.
The wine produced on site is entirely made with energy generated by solar panels making every sip more enjoyable knowing that it was made without harming the environment.
6. Goaty Hill Wines
If you are looking for a romantic winery in the Tamar Valley, Goaty Hill Wines is the perfect place to bring your lucky partner.

Owned by two families, Goaty Hill Wines produce beautiful cool climate wine and have delicious grazing boards available.
7. La Villa Wines
Located in Spreyton, La Villa Wines is a boutique vineyard that grows low yield premium fruit to craft their wines.
A young winery having been around for only a decade, La Villa Wines offers an impressive range of grape varieties including: Pinot Noir, Pinot Gris, Nebbiolo, Chardonnay, and Savagnin.
8. Leaning Church
If you love good food and wine, then you're in luck! Leaning Church vineyard knows how to mix the two that will leave your palate wanting more.
Their grazing plates vary with every season, making it all the more exciting to pair a glass of wine with the freshest local produce.
9. Loira Vines
Loira Vines which is another romantic winery set in a five and a half hectare of land. The husband and wife tandem tend to their grapes and also apples!
Their orchard includes Tasmanian Pink Lady and Golden Delicious apples that are used for the craft cider range!
10. Stoney Rise Company
The Stoney Rise Company is one of the best wineries in the Tamar Valley that offers a breathtaking view that overlooks the Tamar River.
At Stoney Rise Company you'll find a promising selection of the finest locally made, handcrafted Tasmanian wines alongside a delicious range of grazing tables.
Hire a Car or Join a Tamar Valley Wine Tour
Looking at Google Maps, it's easy to see that you'll need a vehicle to get from one winery to the next in the Tamar Valley.
If you want to rent a car in the Tamar Valley, there are several options available to fit whatever budget you have in mind.

Driving yourself to and from all the various wineries in the Tamar Valley is a very pleasant experience, allowing you to enjoy the beautiful views of the landscape.
However, the one thing to keep in mind if you're driving is you'll need to be responsible and make all the cellar door bookings!
Join a group with a ready made itinerary to take the hassle out of organising and being the designated driver.
Just make sure that you book ahead of time, particularly during the peak months like December to January.
Where to Stay in the Tamar Valley
The Tamar Valley has many different accommodation options to suit any budget or style.
Whether you want to enjoy the soft, cozy bed of a five-star hotel, or feel the ambience of a vineyard, your options in the Tamar Valley really are limitless.
When booking accommodation, just keep in mind that the Tamar Valley can get especially busy over summer and the school holidays.
This usually peaks over December to January so if your travel schedule falls in that period, make sure to plan your accommodation well ahead of time.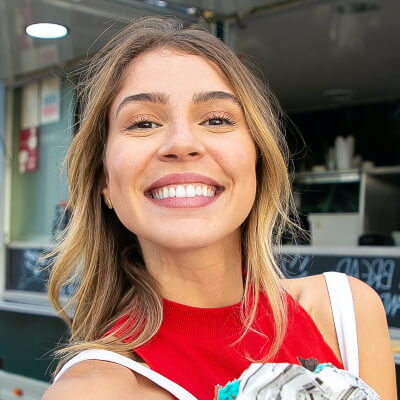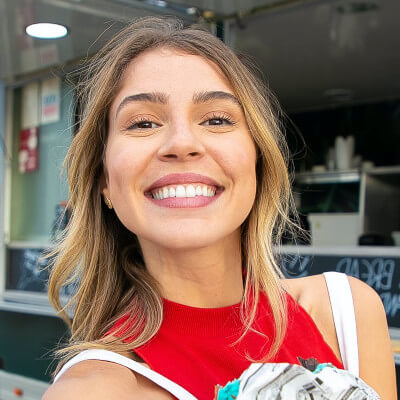 Anna Giraudo

Anna lives in Launceston and has recently started brewing her own beer. She's also a big gamer and plays way too much Diablo.
©2021 Tasmania Traveller · All Rights Reserved