11+ Best Things To Do in Launceston
🗓️ Last updated: 15 August, 2021
✍️ Written by: Anna Giraudo
With its cascading valleys and beautiful centuries-old buildings, Launceston makes for a perfect getaway for travellers seeking some natural beauty with a slice of history.
As Tasmania's second-biggest city, Launceston offers an endless list of must-see attractions and activities to keep travellers busy during their stay.
Whether it's visiting World Heritage sites in the countryside or enjoying a craft beer in town, any trip to Launceston will be fondly remembered.

Join as as we share some of the very best things to do in Launceston!
See the Best of Launceston
There are tons of exciting things to do in Launceston that you can fill your itinerary with. Here are a few ideas to get you started as you travel Launceston.
1. Sip Freshly Poured Beer at Boag's Brewery
At Boags, you'll be treated to crisp Australian beer brewed with the pure waters of Tasmania.
Enjoy the versatility of having dinner with family and friends in one of their three bars, or just soak up a warm afternoon with a cold beer in their spectacular beer garden.
2. Enjoy Tastings at Taste Walk Talk
If you're a bit of a foodie, you'll love the walking food tours of Taste Walk Talk in Launceston.
Skip your breakfast one day and enjoy the local food through several tastings, all while knowing the rich history behind it directly from the locals.
3. Take a Relaxing Stroll Through City Park
One of the best things to do in Launceston is to visit the beautiful City Park. The grounds are well-tended and are surrounded by loads of old, historical buildings.
There are shrubs, trees, and flowers that make the park look almost like a botanical garden. If you're lucky – you might even get to see some of the local Macaque monkeys.
It's also located right near Harvest Market which makes it ideal to have a picnic one afternoon!
4. Discover Cataract Gorge
Enjoy a kind of special kind of wilderness 15 minutes away from the centre of Launceston city
Cataract Gorge Reserve offers a fantastic cliff reserve with walking paths for travellers of all different levels of experience.
The Gorge restaurant also serves up some delicious, comforting food when your feet are sore from a day's worth of sightseeing and walking.
5. Get Wild at Hollybank Wilderness Adventures
Another fun thing to do in Launceston is the Zipline Tour of Hollybank Wilderness Adventures.
You can fly through the Launceston treetops at an exciting pace for 2.5 hours.
Or for something more relaxing, enjoy a cruisy Segway Tour for 1.5 hours.
If you're still hungry for even more fun, they offer a tree high ropes course that runs for 2.5 hours.
6. Spend a Saturday Morning at Harvest Launceston Market
It's simple but one of the best things to do in Launceston is to visit the Harvest Launceston Market one Saturday morning.
It operates every Saturday morning until noon.
It's a fantastic market that offers incredible local produce, perfect if you want to enjoy some fresh, local Tasmania food.
The market is not that big but if you need any fresh fruits and vegetables during your trip, this is the place to be!
7. Sample Local Wines at Bar Two
Bar Two is a wonderful place for those who enjoy the simple things in life: good food, good wine and good company!
With a comprehensive local wine list, an ever-evolving list of wines by the glass and a special emphasis on everything Tasmanian, Bar Two will easily become a favourite during your trip.
8. Be Charmed at Grindelwald Swiss Village
Explore and enjoy the Swiss-themed Tamar Valley Resort in Grindelwald.
Developed in the 1980s, all the houses were built in a unique Swiss-style.
Surrounding the city is the breathtaking Tamar Valley with its glassy-surfaced lakes.
Grindelwald also offers plenty of family activities for the kids like: an 18-hole mini-golf course, paddle boat hire, canoeing and more.
9. Hit Up Brisbane Street Mall For Some Retail Therapy
During your trip if you're in need of some retail therapy, Brisbane Street Mall is Launceston's biggest shopping destination.
Chill at a café, upgrade your wardrobe, or grab souvenirs and quality Tasmanian-made items to remember your stay.
If shopping isn't your thing, just take a stroll around and see some of the local art installations in the mall.
10. Kick Back With a Craft Beer at Saint John
If you like craft beer, Craft Beer at Saint John has you well and truly covered!
Here you can enjoy a wide selection of rotating taps with a strong focus on local Tasmanian craft brewers.
They also have fridges stocked with a wide range of bottles and cans which you can enjoy on site or take away.
Craft Beer at Saint John makes for a great place for trying an assortment of draft and bottled craft beers while enjoying a relaxed and great space.
Also if you get peckish after a few beers, there's a kitchen out the back that serves up some delicious pub food.
11. Enjoy a Pinot Noir at Josef Chromy Cellar Door
Launceston's most beautiful cellar door, Josef Chromy Cellar Door, offers wine, food and stunning views of Launceston.
Kick back with a glass of their celebrated cool climate Pinot Noir and soak up one of the most beautifully presented cellar doors you'll ever experience.
Just go and thank us later!
12. Excite Your Senses at Mudbar Restaurant
Choose an apéritif, or go straight for a creative menu at Mudbar Restaurant, where a fine selection of Euro-Asian cuisine is guaranteed to stimulate your senses.
Here you can enjoy a healthy lunch of tempura oysters, or come for an entrée of Mudbar farm lamb tartare later, accompanied by mouth-watering mains.
13. Catch a Local Show at Princess Theatre
The exquisite Princess Theatre, a treasured cultural landmark, set right in the very heart of Launceston.
Vast, diverse art performances are showcased in this elegant theatre every year from all over Australia.
On weekday mornings, travellers can also enjoy a guided tour in and around the Princess Theater and learn more about its history.
Where to Stay in Launceston
Launceston has many different accommodation options to suit any budget or style.
Whether you want to enjoy the soft, cozy bed of a five-star hotel, or feel the ambience of the countryside in a Silo-like room, your options in Launceston really are limitless.
When booking accommodation, just keep in mind that Launceston can get especially busy over summer and the school holidays.
This usually peaks over December to January so if your travel schedule falls in that period, make sure to plan your accommodation well ahead of time.
Where to Hire a Car in Launceston
Although Launceston has a public bus network to visit inner-city attractions, the travel time can be cut nearly in half if you hire a car.
Launceston is also quite hilly which is perfect for scenic lookouts, but not so much for walking around on foot.
Considering the long list of things to do and see in Launceston, hiring a car is honestly a wise choice.
While there are hire car options available in Launceston, it's recommended to reserve your hire car in advance to avoid missing out.
There are only a few hire car operators available in Launceston so once all the cars are hired, there are limited transport alternatives around.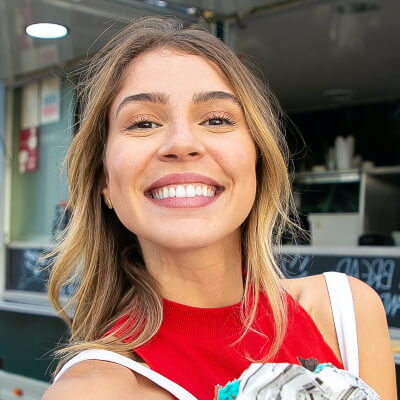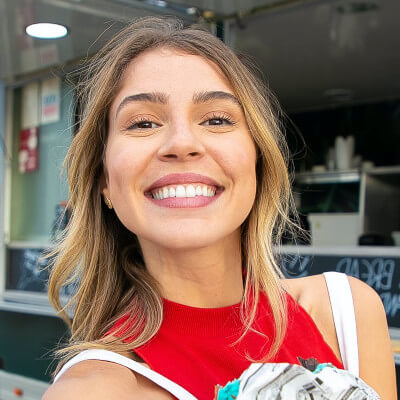 Anna Giraudo

Anna lives in Launceston and has recently started brewing her own beer. She's also a big gamer and plays way too much Diablo.
©2021 Tasmania Traveller · All Rights Reserved